Aalborg Miniracing Club.
April 12, 2003 - 2'nd event of the Danish championship.
This is not an account of the race, but just some pictures from a very existing weekend.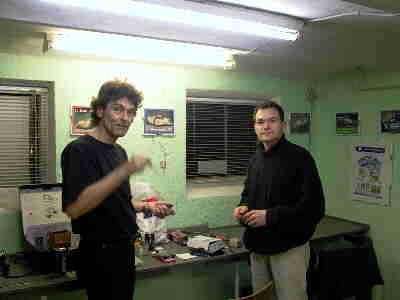 Lars (on the right) graciously opened the track for us friday night (Until 1:30AM !!), so we could practice this somewhat different track.
Erik prepares to practice.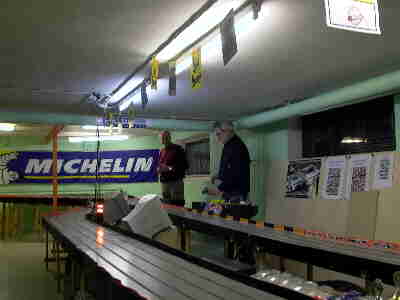 Allan "Buller" and Steen Michaelsen practices a few laps.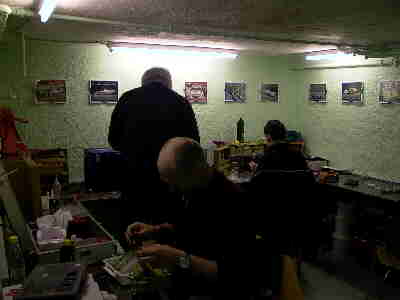 Then back in the "pit". You know the drill.

I don't know if our friends in AMK thought they where being invaded by an army, but actual we sleept over in a military camp.
(Ofcause I am not revealing the exact location of said camp.)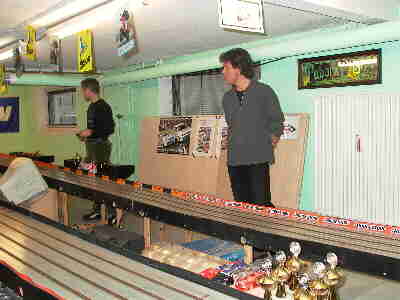 Race day, Erik watches the competition from the locals.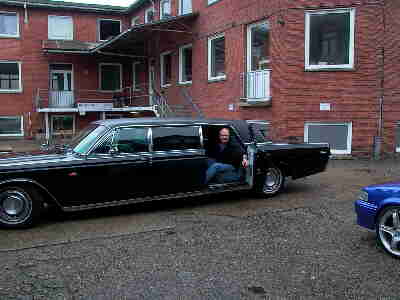 There are "star" drivers and then there are STAR drivers.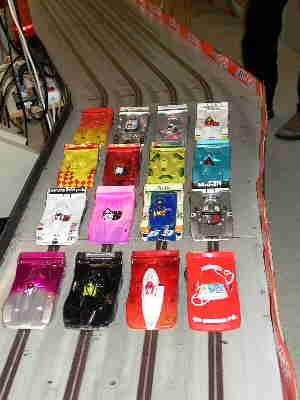 The field in S16D aligned before inspection.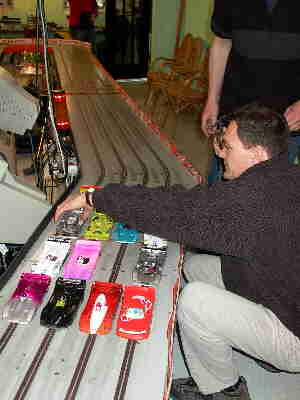 "Everybody fears the Spanish inquisition", or is it the car inspector.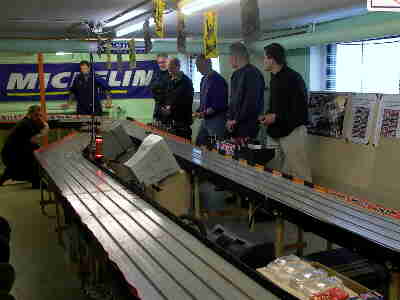 The race is on.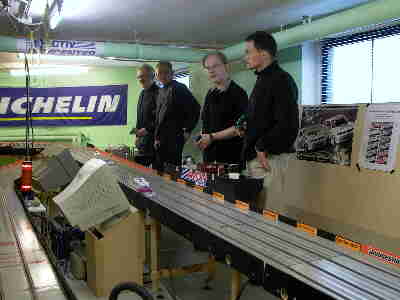 Preparing for the final in S16D.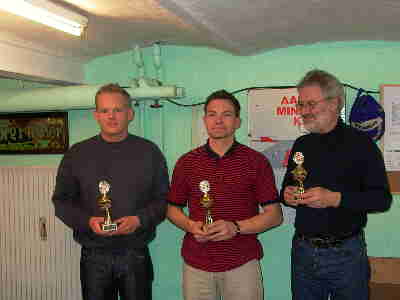 And we have a winner!
Lars Nørkjær takes first place, followed by Claus Larsen and Steen Michaelsen.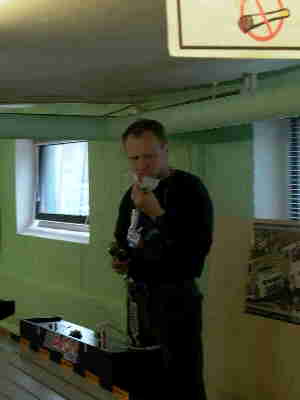 A little practice before the X-12 race.
This is a novel way of trying to get a little more "bite" out of the car.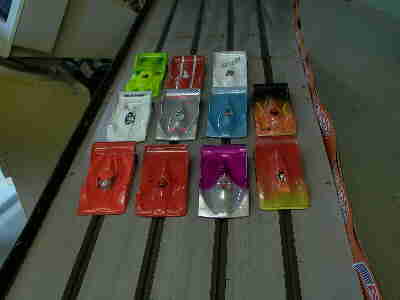 The field in X-12 all lined up.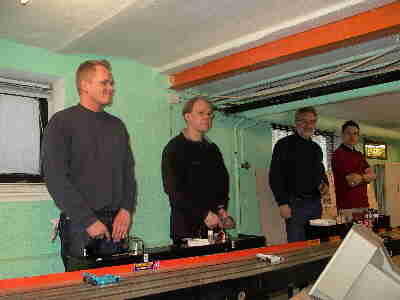 The driver all lined up for the final. (Left to right, Claus, Feder, Steen and Lars.)
(And for the second time this season I missed the final by only a few (3) feet.)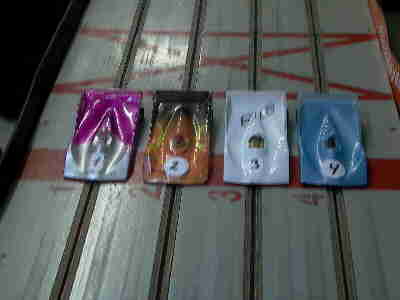 The cars ready for the final. (Left to right, Lars, Steen, Feder and Claus.)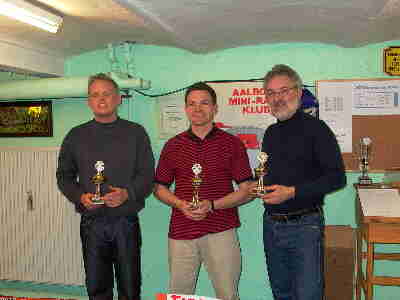 Hmm.. Haven't we seen this picture before?
Lars takes first, Claus takes second and Steen takes 3'rd.
Opdateret d. 16.4.2003