</P>
Hørning Miniracing Club.
October 18, 2003 - 3'nd event of the Danish championship.
This is not an account of the race, but just some pictures from a very existing weekend.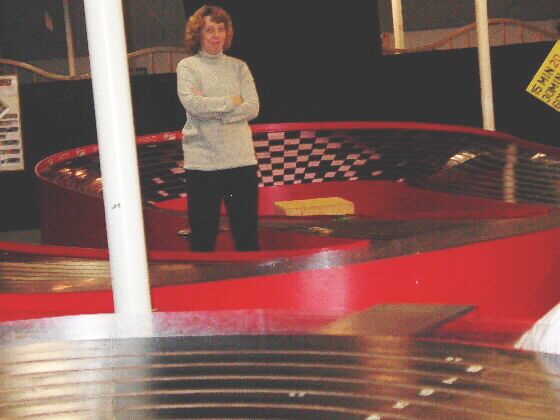 I brought the entire family along. Inge seems to be enjoying the experience.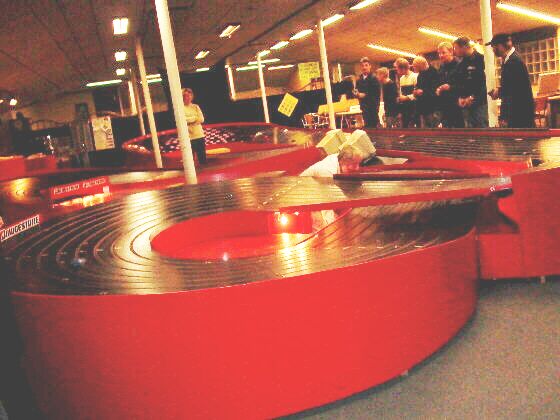 Preparing to race one of the S16D heats.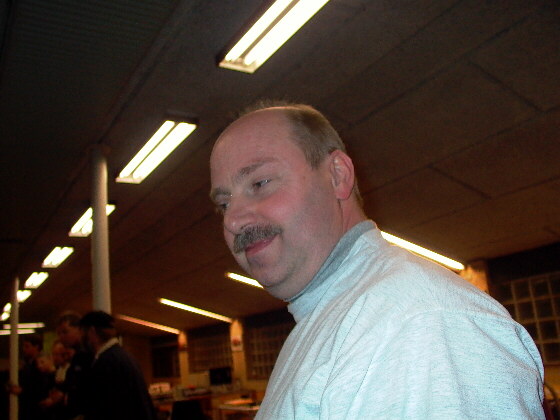 Ok, what can I say…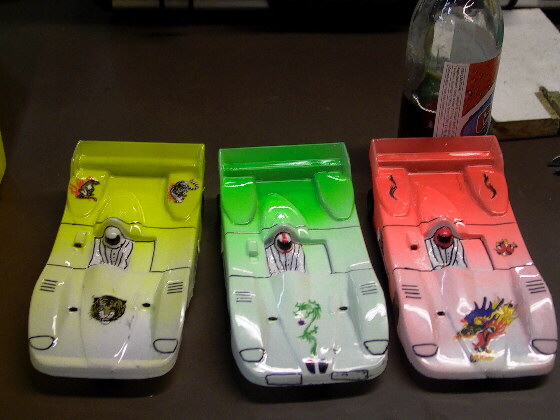 The family BMW cars on parade.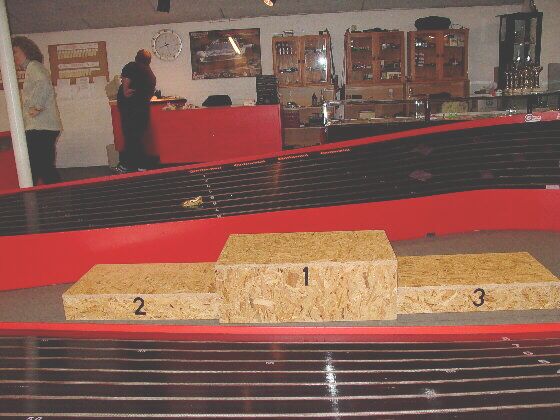 Yes, some whishfull thinking.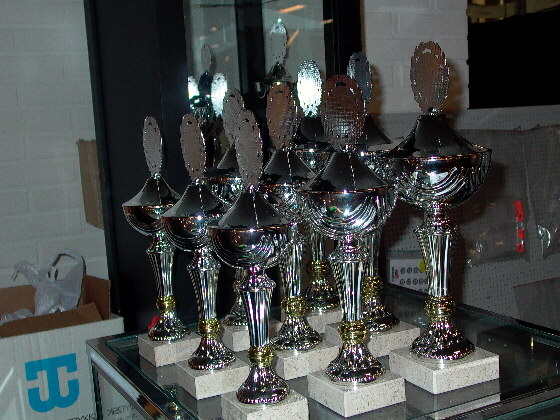 Oh year, even more whishfull thinking.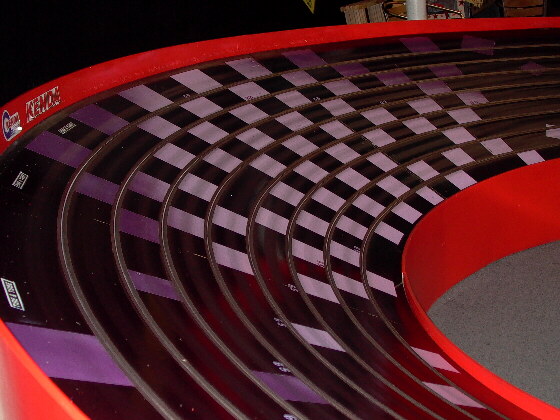 The high banked curve is both pretty and exciting.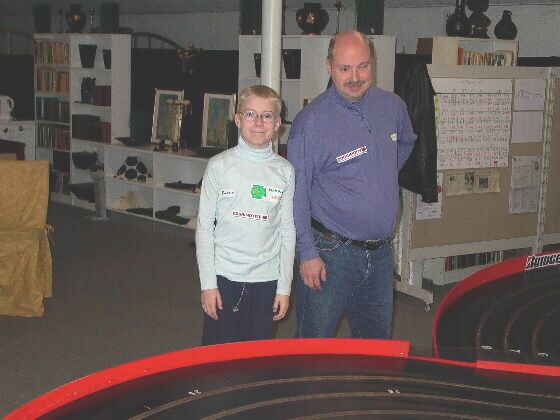 Team Plaice and CarSteen controllers have a chat.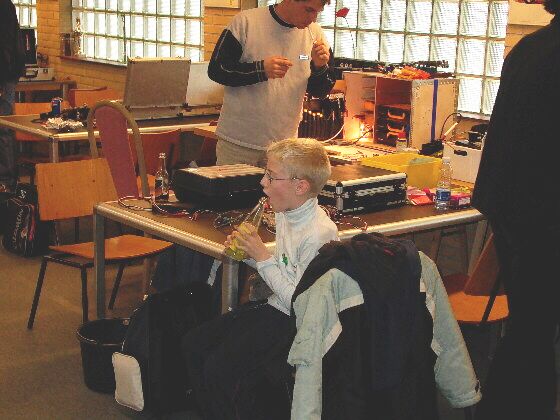 Apparently slotcar drivers both smoke and drink !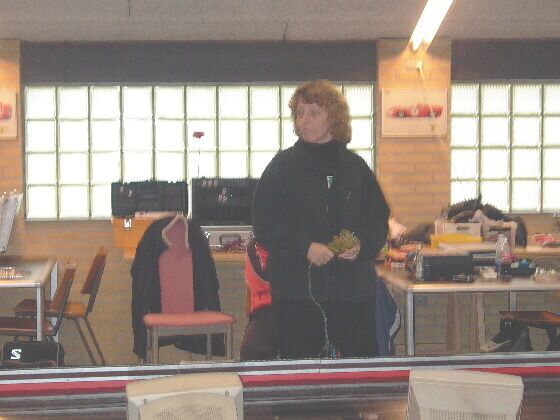 Maybe she is focused on driving, but sorry the camera isn't focused.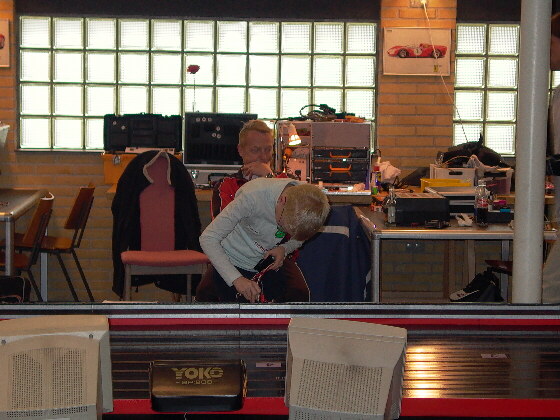 Getting those plugs in the right way is very important, Right Steen?!
(Steen is notorious for getting is wrong atleast once per club race!)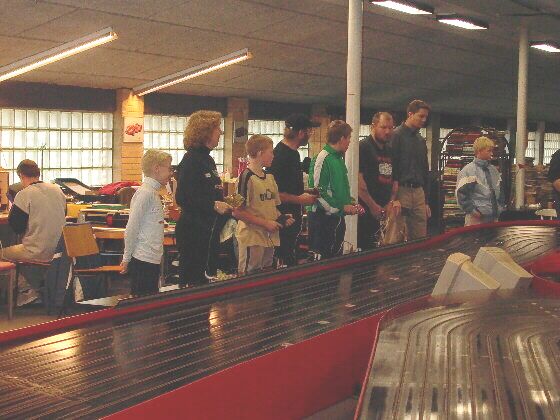 The battle is on, no matter what heat is being run.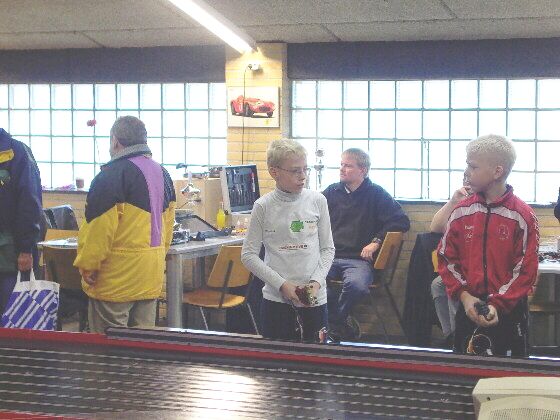 Two future slotcar racers seems to size up the competition.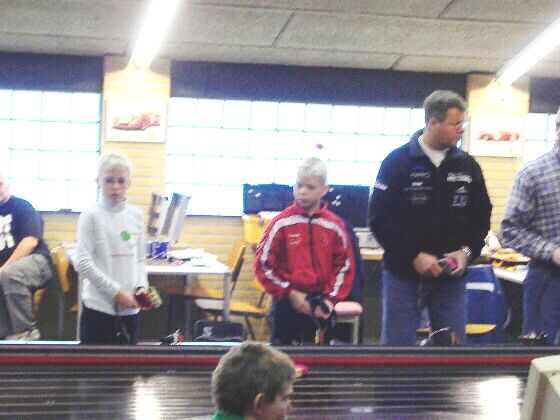 But ok, the goal is in the same direction.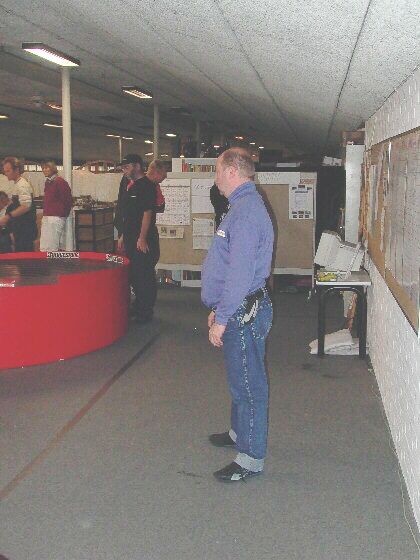 (No comments, I am sure my wife took that picture.)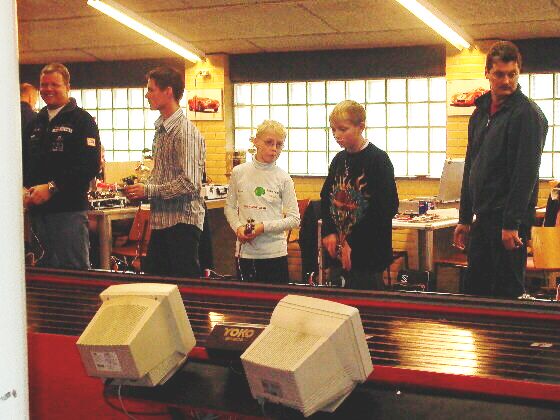 More Junior competition.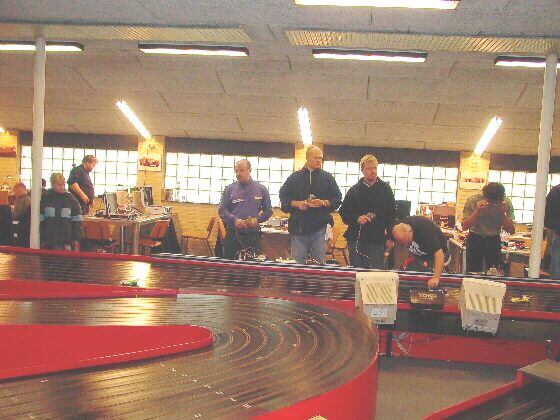 Wow, now I get to drive.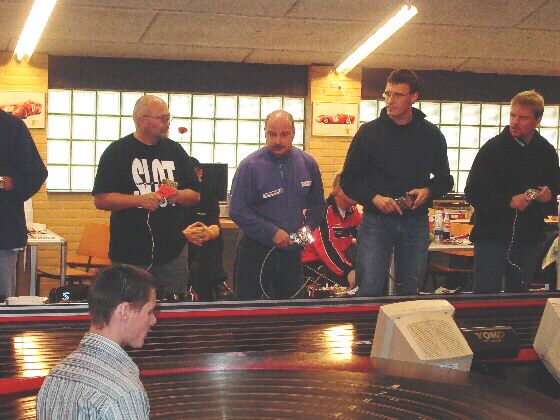 This was some heat. The car ran good, I had almost no de-slots, and finished second to last !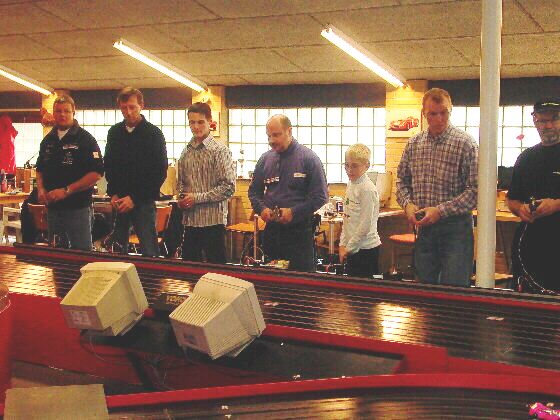 Dad-and-son race. A dream come true.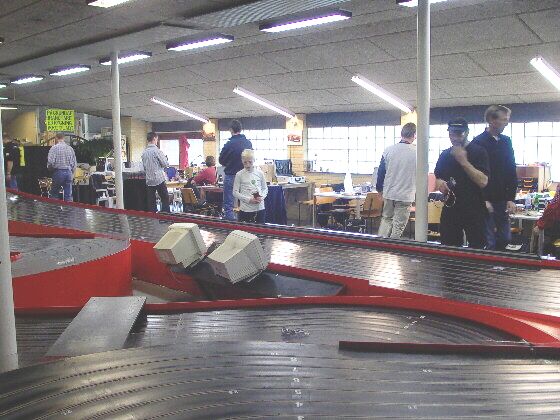 The race is over, the facts on the monitor. There is nothing to do but next time…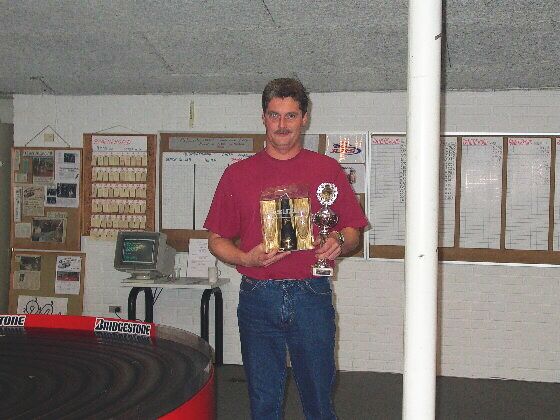 Home favorite Carsten Christensen got a nice 3'rd place.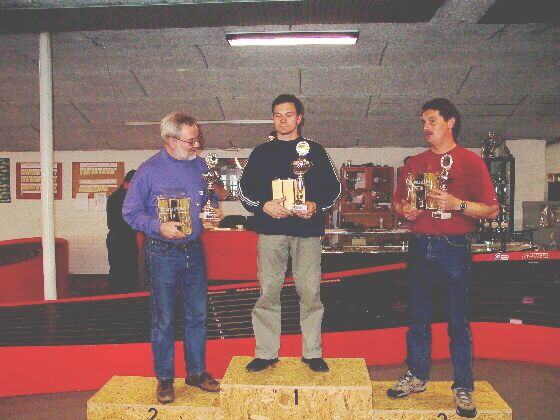 S16D result, Lars, Steen and Carsten Christensen.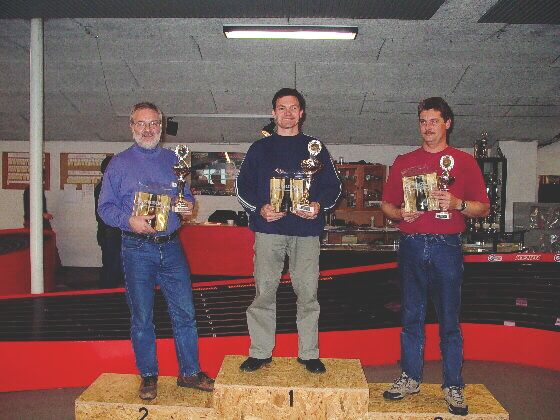 Smile to the assembled world-press.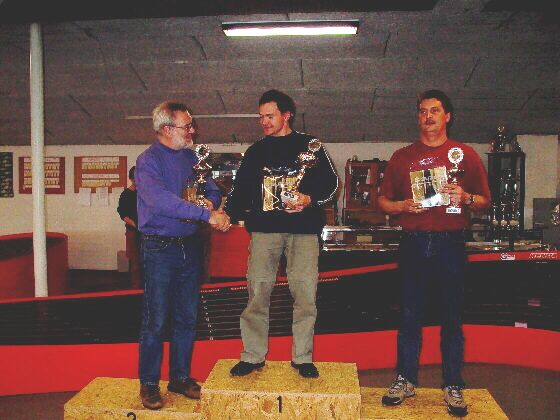 High competition, but good spirit.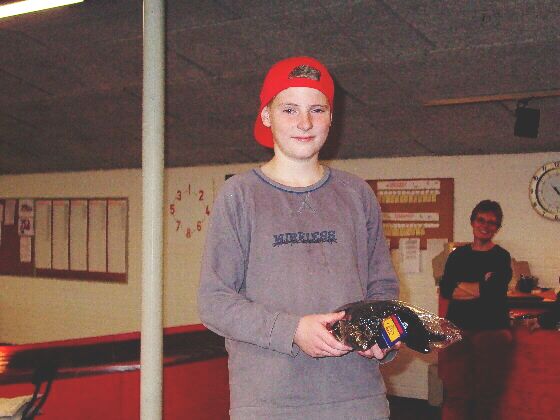 Home track sensation! Junior driver Casper B. got a very honorable 4'th place and a T-shirt.
He ran increadible fast, though he had a fair amount of de-slots. A little improvement in that department,
and Steen and Lars will have a handfull holding back Casper in the future.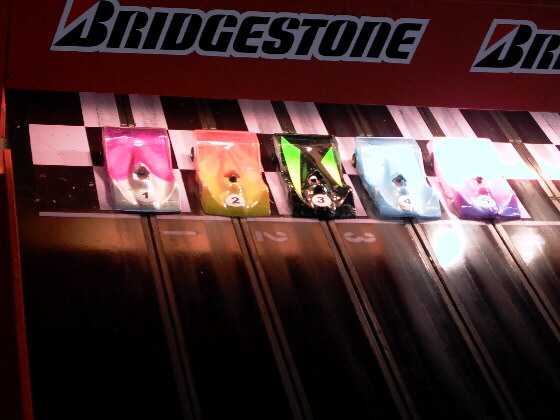 Second half of the X-12 final ready for battle.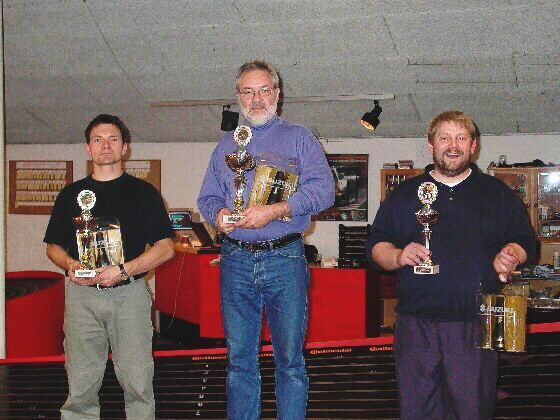 Result of X-12, Steen, Lars and an obvious happy Peder Pedersen.
Opdateret d. 22.10.2003