Copenhagen Miniracing Club.
Marts 8, 2003 - 1'st round of the Danish championship.
This is not an account of the race, but just some random pictures.
(I was way too busy being both car inspector and also racing myself, to make a photo sequence that makes any sense.)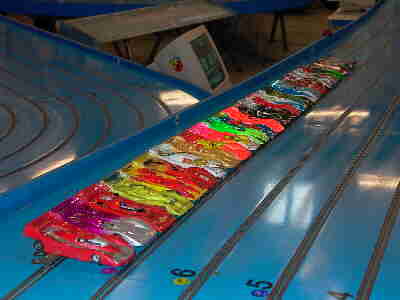 And impressive row of 32 S16D cars ready to roll.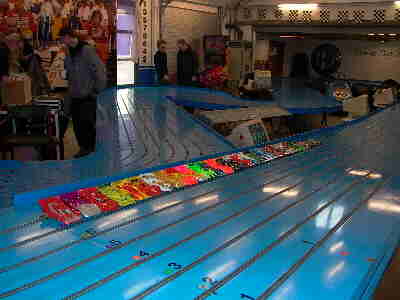 Martin's Blue King track and 32 race cars, a real impressive view.
For those not familiar with Martins Blue King, please note the VERY large flat curve (6 meter = 18 feet diameter) at the end of the straight. Actual Martin have parked not one but two full sized formular cars on the inside of the track !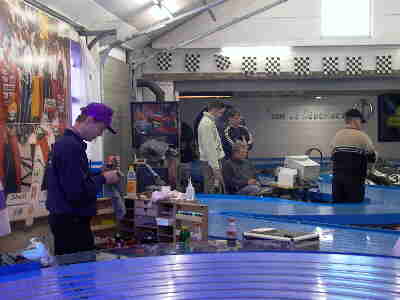 Martin (on the left with the cap), prepares his own car for the event.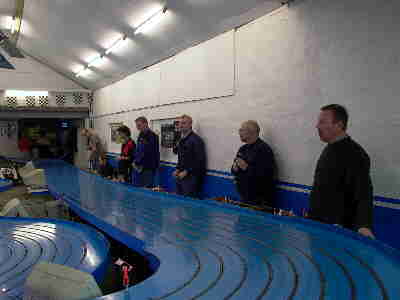 Racers prepare them self.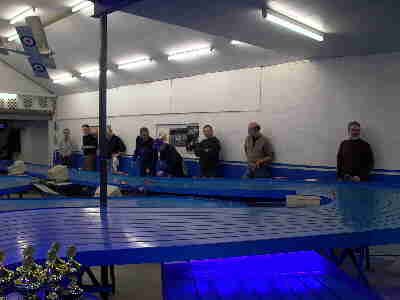 The 8 finalists.
Why did I have time to take this picture?, well I missed qualifying for it by a mere 10 feet!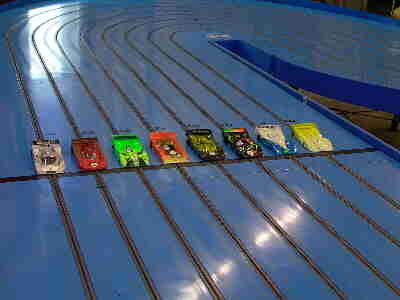 The finalist cars.
Well, thats it. I gues missing final took so much wind out of the sails that I forgot to take any more pictures!. Opdateret d. 13.4.2003